Reliability Training Academy
Proactive maintenance and reliability strategies for industry
Condition Monitoring and Reliability Training
TRAINING FOR SUCCESSFUL RELIABILITY IMPROVEMENT STRATEGIES
VIMS offer public, onsite, virtual and distance
learning certified training courses across a range
of Condition Monitoring and Reliability topics.
VIMS Training Academy specialises in training for industry – mining, food&beverage, oil &gas, mineral and metal processing, power generation, chemical, water utilities, rail transport and pharmaceutical. Certified course material is produced by Mobius Institute, who is renowned using simulations and animation to make concepts and ideas easy to understand.
Mobius Institute™ Partner
The Mobius training courses have certification that is accredited to the international standard ISO/IEC 17024, ensuring the highest standards are met in the quality of the course, the independence of the content and the integrity of the examination process. Some University Graduate Programs and the Society of Maintenance & Reliability Professionals (SMRP) meet similar standards, however the Asset Reliability Practitioner courses are the most accessible, widely recognised and respected globally.
Professional solutions for Plant Reliability and Condition Monitoring personnel
Independent training and certification
Mobius Institute™ Partner
VIMS is a certified Mobius partner. 
Our courses are enhanced by the Mobius Institute's 'iLearn' software.
| Course | Course Lenght | Public | Onsite | Online |
| --- | --- | --- | --- | --- |
| VIBRATION ANALYSIS VA ISO CAT I | 4 days | | | |
| VIBRATION ANALYSIS VA ISO CAT II | 5 days | | | |
| VIBRATION ANALYSIS VA ISO CAT III | 5 days | | | |
| VIBRATION ANALYSIS VA ISO CAT IV | 5 days | – | – | |
| INFRARED THERMOGRAPHY IRTCAT I | 4 days | – | – | |
| ULTRASOUND ANALYSIS UCAT I | 4 days | – | – | |
The training was very, very good because of the detailed information and the practical instructions. Basic knowledge was provided in a real good manner.
ORLEN Unipetrol RPA s.r.o.
Vaclav Cisar
The initial training provided by VIMS ® Company is proper mix of theory and exercises. The trainer is well rounded within his field of expertise and provided our technicians with deep knowledge of the IRIS M™ and IRIS MX™ systems. Motion Amplification® of recordings, filtration of frequencies and creating graphs is a lot of fun. The training finished with on-line exam to provide our technicians with certificate.
INNIO Jenbacher GmbH
Averil Carroll
We found the support and fast responses to be excellent throughout our interactions – from enquiry to demonstration and finally for purchasing and training arrangements.
Dedicated maintenance and reliability professionals with 17+ years experience.
Andreas Ederer
Head of Measurement Technology and Service
Andreas has extensive experience on Condition Monitoring. He brings with him a large understanding of German and Austrian market (Certified Vibration Analyst ISO Category III) and business from the customer's perspective.
Jutta Isopp
Ing. Dipl.-Ing.
Development of the Maintenance Expert Lecturer at Campus02 Lecturer at Carinthia University of Applied Science Lecturer at Graz University of Technology Lecturer at Chamber of Commerce Austria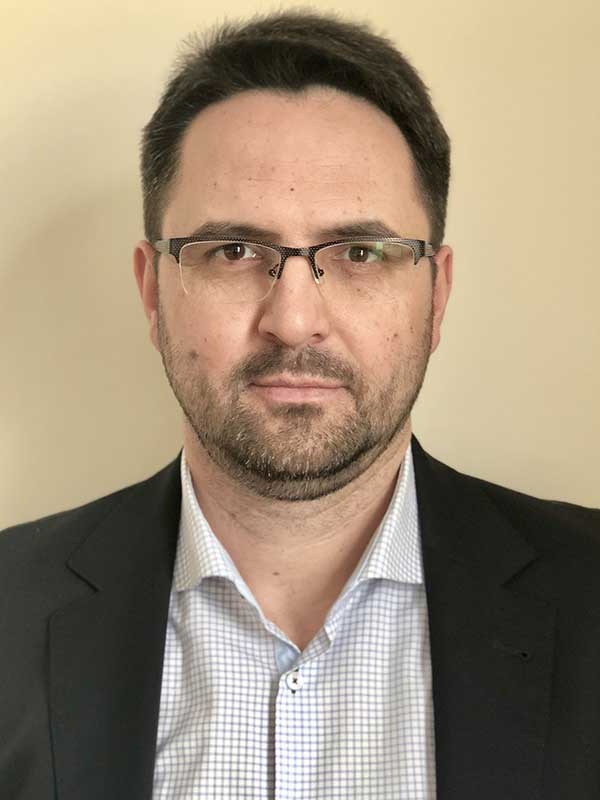 Dominik Wrona
Technical Team Manager
For almost 17 Years Dominik executed for 100+ condition monitoring systems for chemical plants, power plants, coal mining, steel industry and many more. ISO VIB Cat II certified, Infrared Thermographer Cat 1 by ITC and Motion Amplification® trainer.
Mariusz Swierczynski
Reliability Team Manager
A highly motivated Reliability Manager with practical industrial experience and well-established technical knowledge. Focused on achieving goals, improving processes, building relationships, implementing reliability and striving for perfect quality.
2023/24 Training Schedule
| Course | Dates | Instruktor | Location |
| --- | --- | --- | --- |
| VA ISO CAT I | 28.02 – 03.03.2023 | Jutta Isopp | Austria |
| VA ISO CAT II | 22.05. – 26.05.2023 | Jutta Isopp | Austria |
| VA ISO CAT I | 10.10. – 13.10.2023 (Planned**) | Jutta Isopp | Austria |
| VA ISO CAT I | 14.11. – 17.11.2023 (Confirmed) | Jutta Isopp | Germany |
| VA ISO CAT I | 28.11. – 01.12.2023 (Confirmed) | Jutta Isopp | Austria |
| VA ISO CAT II | 19.02. – 23.02.2024 (Confirmed) | Jutta Isopp | Austria |
* Registration closes 2 weeks before course start date.
** Depends on the numer of registered students.
Have questions about a training course?
Don't see what your team needs? We can deliver a broad range of training courses at your location, off-site or virtually.
Therms and Conditions
All course fees are due upon order confirmation. The course place is only firmly assigned once payment has been received. The final invoice will be sent immediately after the course.
VIMS reserves the right to cancel the course at any time for important reasons. In these circumstances, participants will be offered an alternative date or a full refund. VIMS does not assume any further liability.
If the course participant is unable to attend, another participant can be named free of charge up to 5 days before the start of the course.
In the event of non-attendance or only partial participation, the costs are due in full
If the exam is not passed, the participant can take another exam, the exam fees will be charged separately.
Need Help With Easier Industrial Solutions? We Are Experts!